Think ecologically and download the digital version of the tourist discount card – Bratislava CARD. Set up your own programme and discover the city as well as the Bratislava region.
WHY PREFER A DIGITAL CARD TO A PLASTIC ONE?
all the benefits in just a few clicks
the possibility of using the card without an Internet connection
easy activation directly via an app
navigation to individual points of interest
a detailed description of attractions and their opening hours
several cards available in one app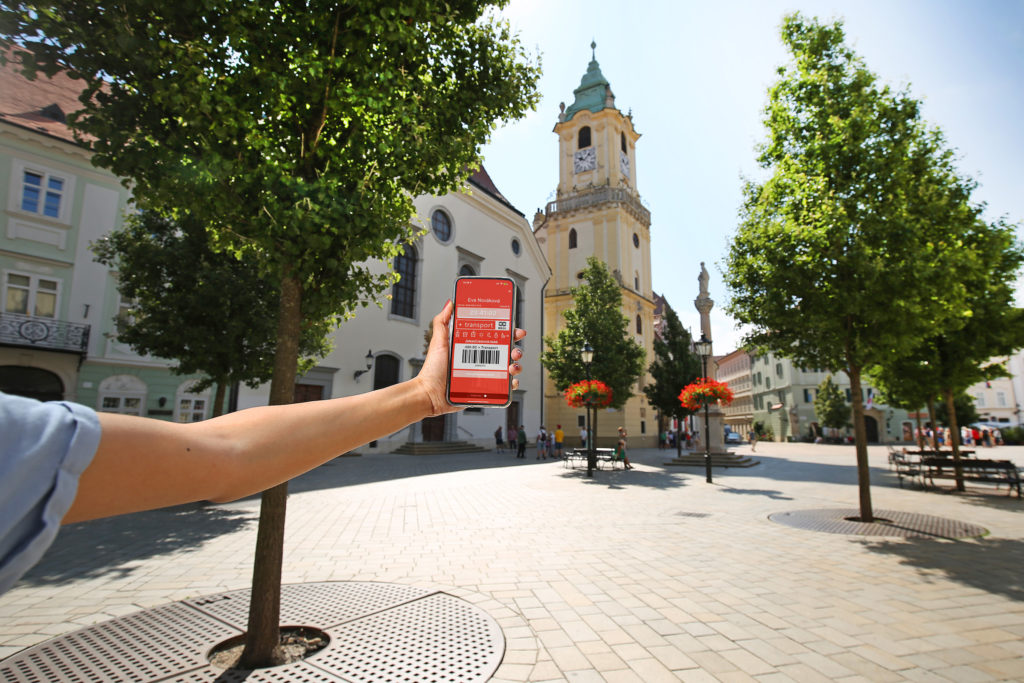 HOW IT WORKS
Download a free Bratislava CARD App to your mobile phone (Google Play or App Store) and purchase your Bratislava CARD.
The app allows you to purchase cards for several persons at the same time. These can be activated and used either simultaneously in your mobile device or separately in the mobile device of each individual person. Please note that this can be done until their activation only.
Activate the card right before its first use to avoid an early start of the countdown of the card's validity period.
You can easily activate the card using the app. Just enter the card number sent to your e-mail address into a designated field. If you haven't received the confirmation e-mail, please check the spam box.
The card must be activated within 90 days from the date of purchase.
If you purchase the digital card via card.visitbratislava.com, the activation procedure remains the same.
When purchasing the card via card.visitbratislava.com, you can decide to buy either the digital card or a voucher. However, the voucher must be exchanged for a plastic card at one of the online collection points. The voucher does not serve as the plastic or digital card and no discounts can be applied to it. 
After the initial activation, the digital card operates in an offline mode and displays not only the card itself but also its benefits and card's validity period countdown. Once the countdown has finished, the digital card will be automatically deactivated. 
By using the My Location function in the app, all benefits will be displayed on a map according to your current location. Interesting benefits can be also added into My Favourites.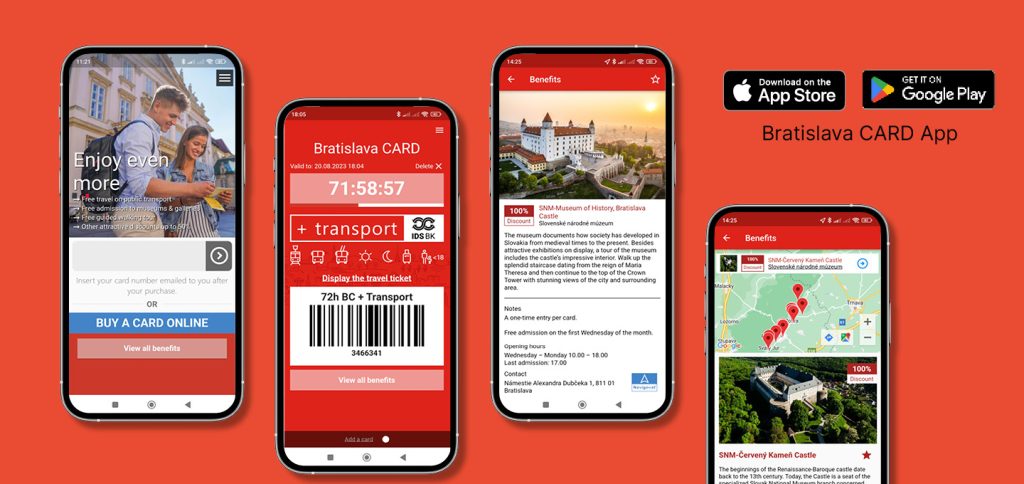 HOW TO USE THE DIGITAL CARD
The digital card can be purchased via the app before your trip to Bratislava and activated upon your arrival to the city.
In all establishments present yourself with a screen displaying a unique barcode and a card number in advance.
If the card includes the public transport, do not forget to display the generated electronic travel ticket with a QR code to a ticket inspector, train conductor, or a regional bus driver.
The card without public transport can be used in all contractual establishments and services except the public transport. 
The digital card cannot be exchanged for the plastic one and vice versa.
Further information can be found in FAQ or General Business Terms & Conditions sections.
Download our free Bratislava CARD App